So you wanna be smarter than the average bear (shout out to Yogi)?
So in my previous post I talked about how I was going to set me up to achieve my standards of success. I made a list (hopefully you made yours too) of areas in my life that I wanted to improve ultimately bringing me closer to the life I wanted for myself. At the top of my list was "knowledge". I wanted to improve my knowledge and skills in different areas. As moms, we always stress to our children the importance of learning but, how often do we take our own advice? I've come up with 5 tips to help increase your (and my) intelligence, make us smarter. I find it especially helpful for us busy moms, who might not always have the most time to spare in a day.
"YOU DON'T HAVE TO BE GREAT TO START, BUT YOU HAVE TO START TO BE GREAT."
–ZIG ZIGLAR
Reading.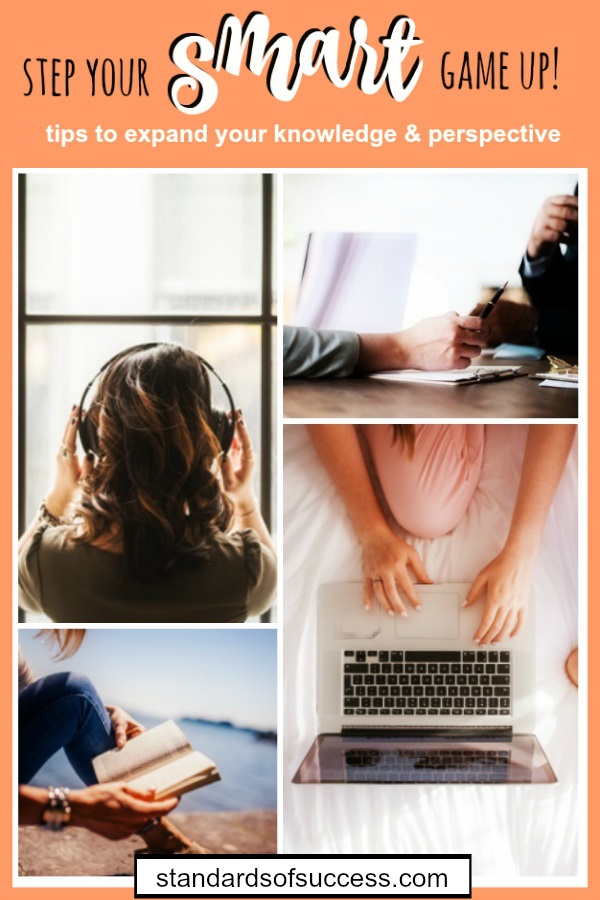 This is an oldie but a goodie. I'm sure you've heard as much as I have how reading makes you smarter. Well of course, its true. Now I must be honest, in recent years, this has not been something I've practiced. I used to read often, I don't know what happened. Unfortunately, I've found it's not the easiest thing to jump back in to, my concentration was way off at first. It was weird, I have no problem concentrating on my day to day work but, something as simple as reading a book was not going well. This is what happens when you don't regularly exercise certain muscles in your brain. It's definitely gotten better but, started off kinda shaky. I know some of you may be saying, I don't always have time to sit and read either. In comes my next tip.
Podcasts/Audiobooks.
You my not always be able to sit down and read but, you can listen while going on with your regular day's activities. Driving, cleaning, cooking, working etc. Since I've discovered the awesomeness of podcast I absolutely feel like I'm becoming smarter. There's pretty much and audiobook or podcast on every subject imaginable. I feel so inspired and ready to start knocking out my goals one by one whenever I listening to podcasts. I enjoy hearing varying thoughts and opinions on question people may often ask or problems people try to solve. What are some on your favorite audiobooks and podcasts?
Search Engines.
This is one we're all probably always utilizing but, it works that's why it's often a "go-to". You can google anything and find information on that subject. Now of course, we can't always take everything we read online as gospel but, definitely the good outweighs the bad. Aside from Google, one of my favorite search engines is Pinterest. I've always had a Pinterest but, I would often only use it to find designs for something I wanted to do or to look for recipes to cook that won't take forever to prepare because I don't want to cook to begin with its not my fav….. ok now I'm going off on a tangent, that's not what this is about. I have found Pinterest to be so helpful in many other ways. I'm new to blogging and I'm not that great at using social media platforms so, on Pinterest there is a wealth of knowledge on these subjects and usually a blog article to go with it. I love it.
Classes, Seminars, Conferences.
Now these usually take a little more time and are often associated with a cost but, can be so worth it. If you're a working mom who's ever taken CE classes to improve your professional knowledge which could help improve your pocketbook…. lets apply the same principles to improving your personal knowledge. Say for instance you already have a favorite podcast you like to listen to, the author might host a seminar or conference you could attend. At least you'd know beforehand that your pretty much going to enjoy the topics of discussion and delivery of information. You also have the opportunity to be in the company of like minded people to hear their background and how their journey brought them to the same place as you. With some classes and seminars you don't even have to leave the comfort of your own home, they're online. These can do wonders for increasing your wealth of knowledge.
Talk to Others.
For me this easier said than done. I call myself an introverted extrovert. I sometimes find it difficult to be in social situations with people I'm not familiar with. I really want to step my game up in this area. If you're able to talk to people working or living in a field or area that you are interested in learning about it could be invaluable. Most often, just a conversation won't cost you anything but time. When you're discussing what you love, what's time? You can connect with people online or even in person (like at seminars, conferences, classes). You'll be surprised what people are willing to share if you just ask. Note to me, please take your own advise.
Are you ready to start building a better you? After all, knowledge is power.